Sports Turf Company Unveils New Logo After 30 Years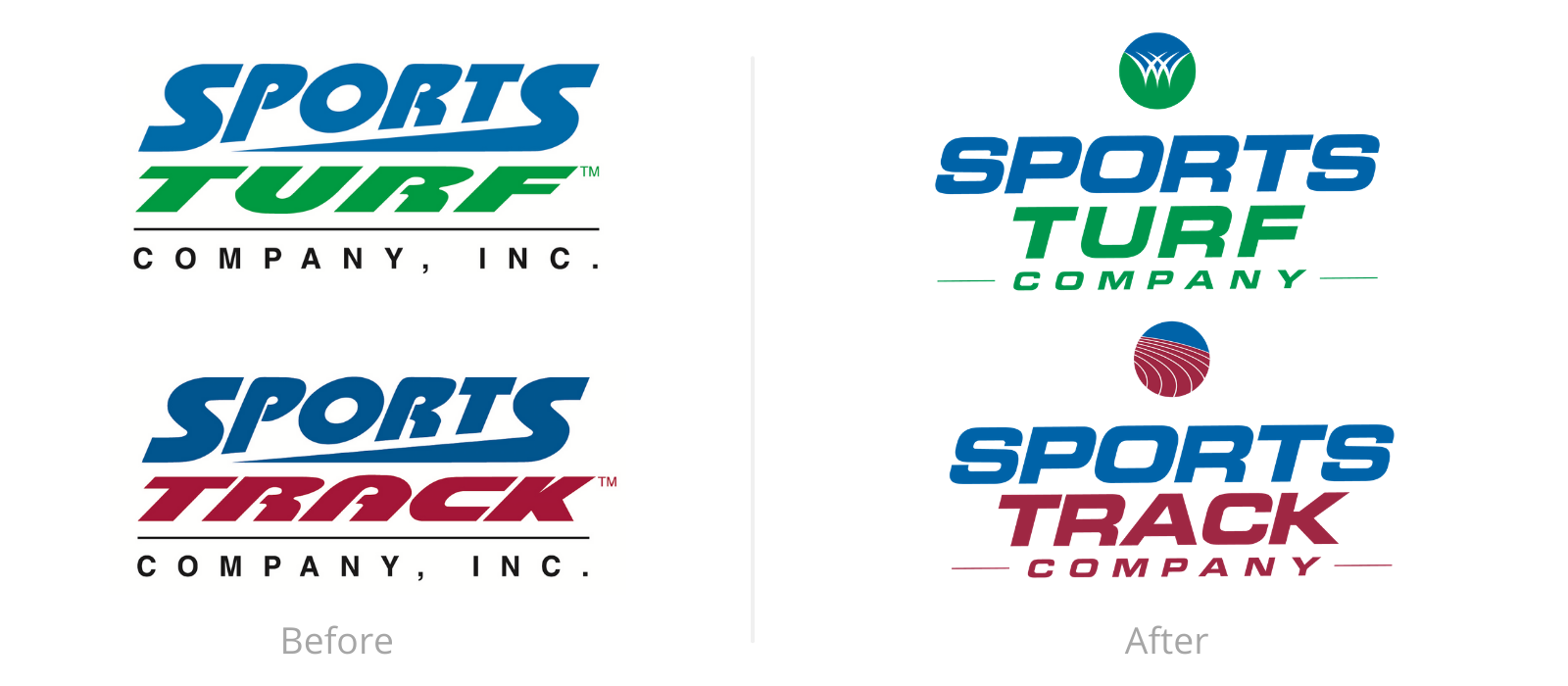 Sports Turf Company is excited to kick-off the new year in a big way with the unveiling of our new logo. After thirty years, we are announcing a refresh to our brand to better reflect our company moving forward. We are still staying true to our roots and reputation, just with a new and more modern logo.
For thirty years, Sports Turf Company has been a recognized industry leader in athletic construction for natural grass and artificial turf fields, running tracks and tennis courts. We are a multi-faceted company that has pioneered the use of specialized laser grading technology and applied it to athletic facility construction and renovation for our clients across the southeast.
Sports Turf Company is the original vision of chairman, Aaron McWhorter. Aaron grew up on a family dairy farm in Heard County, Georgia. In 1969 he graduated from University of West Georgia with a bachelor's degree in history. Aaron began teaching in Barnesville where he was the head men's and women's basketball coach and assistant football coach.
After starting a sod operation in 1985, Aaron recognized a need for a specialty contractor capable of constructing athletic fields. So, in 1991 Sports Turf Company, Inc., was born, with a mission to provide the very best athletic construction services to owners, who until this point had been vastly underserved in this construction segment. With the selection of Sports Turf Company to construct the Olympic Softball Complex in Columbus, GA for the 1996 Olympic Games, it was clear that this vision had been realized.
In 2004, Sports Turf Company further diversified its offerings by creating a running track and tennis court division. Sports Turf is one of the few companies in the country that offers a full line of Polyurethane and Latex Surfaces that are installed in-house by our Sports Track division. The inclusion of running track construction and courts to our other capabilities allows Sports Turf Company to be a single source for clients to complete their athletic facility needs.
Today, Sports Turf Company is a leader in athletic construction and a top specialty contractor in the southeast. Sports Turf Company has completed projects across five states from colleges to professional venues. We continue to evolve to provide higher performing, safer and more durable athletic facilities for our clients.