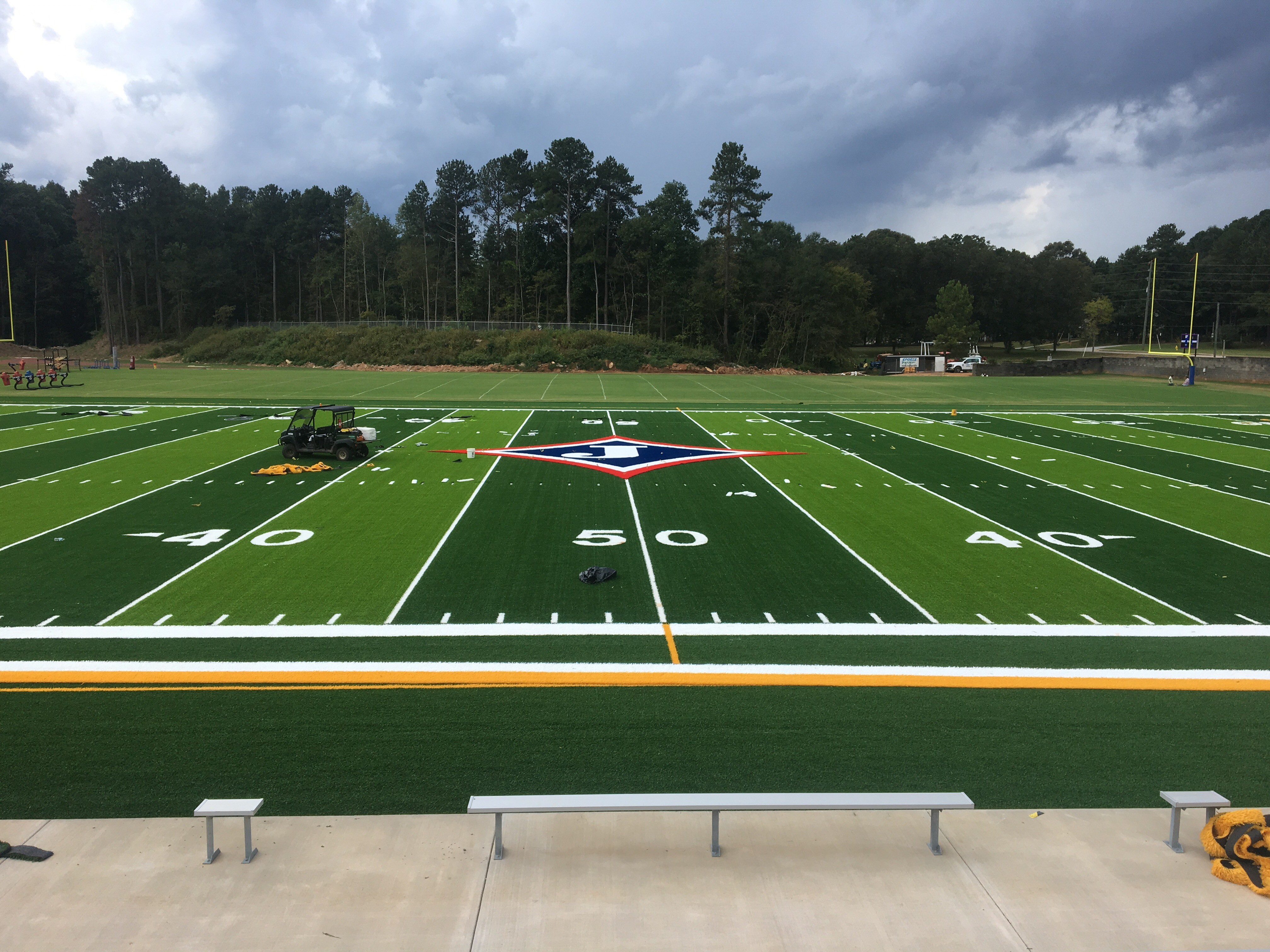 Jefferson City School's recently completed practice facility features a full sized natural grass field and a full sized artificial turf field. The brand new facility features fields with two different surfaces to suit both the high school and middle school athletic teams, no matter what the weather has in store.
The Artificial Field
As a multipurpose field used for both the high school and middle school, the artificial turf field needed to stand up to high traffic year round. AstroTurf 3D3 52' blended Trionic fiber was installed, a performance turf system that combines slit film and monofilament fibers for optimum durability and visual appeal. It is highlighted by AstroTurf's RootZone sub-layer, a texturized fiber that stabilizes infill and improves shock absorbency. The Trionic fibers revolutionize turf systems by fusing PE (polyethylene) and nylon on a molecular level, into an ultra-durable fiber that wears up to 50 percent better.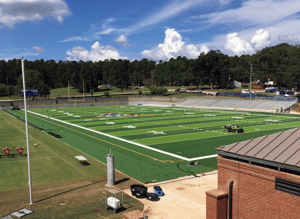 This artificial turf system will provide exceptional force reduction to reduce incidence of concussions and cleat interaction that better replicates well-maintained natural grass playing fields to reduce incidence of injuries to lower extremities. These fields raise the bar for performance, safety, playability and durability of artificial turf fields.
The Natural Grass Field
The natural grass field has an 8-inch, blended sand rootzone, with an underdrain system. Sports Turf Company installed sod, irrigation and permanent grassing along the edge and perimeter of the field. The high performing natural grass field will mainly serve as a high school football practice field, but will also be used for other athletic teams on completion of the season.