Sports Turf Company Wins BuildSouth Award for Handley High School's Football Stadium Renovation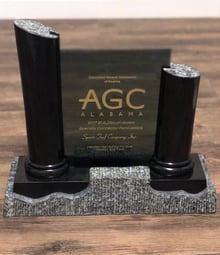 Sports Turf Company was awarded the 2018 AGC BuildSouth Specialty Contractor award for renovation of Handley High School's football stadium. Projects were judged on multiple criteria including, meeting the challenge of a difficult job, excellence in project management, innovation in construction techniques, state-of-the-art advancements and contractor's contribution of the community.
Renovation began in May 2017 and included improvements to the football and track facilities. The new synthetic turf field is an AstroTurf Rhino system, surrounded by a new Spurtan BS polyurethane track.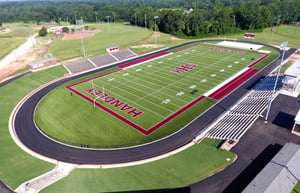 Sports Turf Company's vast experience in specialty athletic construction was essential in overcoming the challenges and building a successful facility for Handley High School. Strategic planning of material delivery, weekend work, and staggering crews to maximize good weather days kept the project on schedule.