AGC Georgia Awards Sports Turf Company with Top Honor for Metter High School Project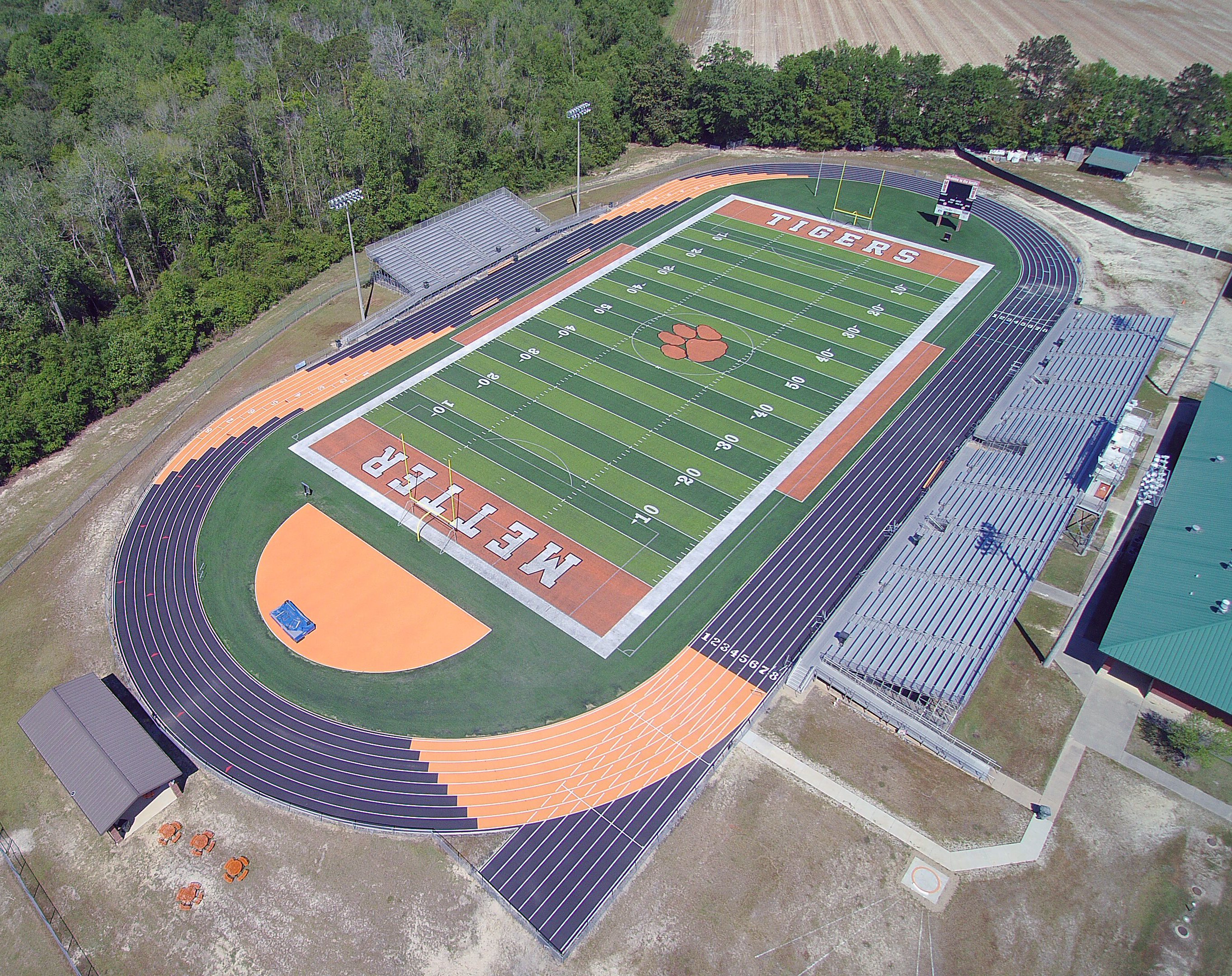 Sports Turf Company, a specialty sports construction and surfacing company, is excited to announce that it earned a first-place honor for its Metter High School (MHS) artificial turf field construction by the 2020 AGC Build Georgia Awards Program. This is the fourth consecutive year that the firm has been recognized by the statewide Chapter of the Associated General Contractors of America, Inc. (AGC of America).
"It's an honor to receive these recognitions from AGC Georgia on behalf of the entire Sports Turf team," said Sports Turf Company President Todd Wiggins. "We consider ourselves partners with all of our clients to ensure we meet their needs. The Metter High School project will enable the community to enjoy a high-performing, longer-lasting field throughout the entire year."
Sports Turf renovated Metter High School's existing natural grass field to an AstroTurf RootZone 3D turf system. This artificial turf system provides a safer, more durable surface that looks great and lasts longer, which allows for a better overall cost of ownership for the school. The new field now supports multiple sports, the marching band and even classroom teachers to utilize the space throughout the year and in all weather conditions.
Recent AGC Georgia Awards for Sports Turf Company include the following: Specialty Contractor's category for Colquitt County High School's Athletic Facility in Moultrie, GA (2019), General Contractor's Category for Oconee and North Oconee High School's Athletic Facilities (2018).