After years of playing nearly 30 football games a season on its grass field, Kinnett Stadium is finally getting the makeover many said it so desperately needed.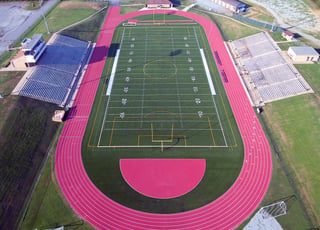 Workers began replacing sod with artificial turf on Wednesday evening, starting a project that systemwide athletic director Todd Stanfill said is expected to be finished in time for the season's first game between Columbus and Jordan on Aug. 20.
"The only thing that would keep that from happening is weather, but we're fortunate enough to have Memorial Stadium as a backup," Stanfill said. "We have two games that weekend, and the schools have been notified that if things aren't finished at Kinnett, they'll switch to Memorial. But we feel good."
The renovation is one that has been six years in the making. The money was appropriated as part of the 2009 SPLOST, but was put on hold when pressing academic issues were elevated in priority. In Oct. 2014, the Muscogee County Board of Education approved the renewal of the project, and the county has been working to finalize details ever since.
Sports Turf out of Whitesburg, Ga., was chosen out of five or six bids to complete the project, according to Stanfill. Though he did not have an exact figure available, Stanfill estimated the overall cost of the project would be $670,000.
"It's in that neighborhood," he said. "Not more. Maybe a little less."
It's an improvement Stanfill said the city desperately needed. For years, high school football teams have played in the neighborhood of 30 games per season on Kinnett's grass surface. In the spring, soccer teams would compete there, as well. As do middle school football and soccer teams.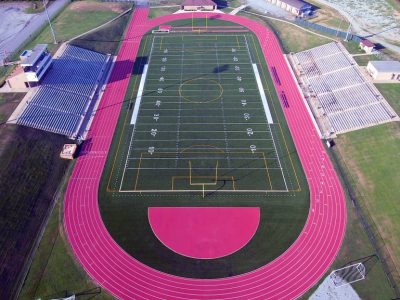 "It's almost a miracle that the field has been in as good a shape as it has, and that's just a credit to the folks who have worked on it," Stanfill said. "Now, the only thing that will stop us from playing is lightning. When you play the first game and the 10th, the condition will be the same. That's a huge deal for fairness and injury."
Garrett-Harrison Stadium in Phenix City switched to artificial turf before the 2014 season, and Central coach Jamey DuBose said the transition was smooth and extremely positive for his players.
"The old turf that they used years ago, I would say yes (there were drawbacks)," DuBose said. "But this stuff is just like playing on grass. The only difference is you've always got great footing. The turf now is outstanding. It saves money on fertilizer, gas and has less wear and tear on the uniforms. It's a big expense up front, but it pays for itself."
DuBose said he has coached his teams on turf since 2005. At Central, after the switch, he said players told him they never wanted to go back to grass after playing on the turf. The team still travels to Garrett-Harrison Stadium for practices on most days.
He said there is no real difficulty transitioning to the surface, so the inability of teams to practice at Kinnett Stadium is unlikely to pose a problem.
"That's a mental thing," he said. "Once a game kicks off, the kids don't notice. It's so true to your footing. At the beginning, there's maybe a little slippage. So the only thing I'd say is to get players out there on it right away. The more you get on it, the better it gets."
The other issue is heat, as the artificial turf tends to get hotter during the high points of the day. As of now, only two games are scheduled prior to 5 p.m. at Kinnett Stadium this season. Both come after the summer heat should have subsided. Jordan faces Kendrick at 3 p.m. on Oct. 17 and Northside faces LaGrange at 3 p.m. on Nov. 7.
Stanfill said other improvements are currently being made for Kinnett, including new gates and entry ways into the stadium.
"We're just trying to dress up some things," he said.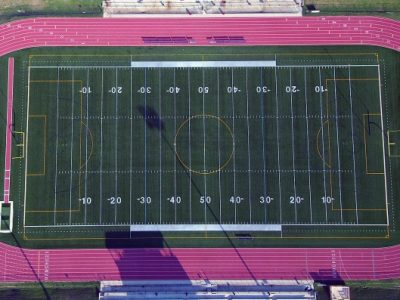 As part of the 2015 SPLOST appropriation, they plan to renovate the Kinnett Stadium press box and concessions stands on both sides of the stadium, as well as remodel the field house. The goal is to start that as soon as the football season ends, Stanfill said.
"A year from now, hopefully that place will look totally different," he said.
There is also an $11 million appropriation in the 2015 SPLOST for a multi-sport complex for district-wide use. It would be built near where the new Spencer High is to be built along Fort Benning Road. Upgrades to softball and baseball fields as well as weight rooms and wrestling rooms were included as proposals in the 2015 SPLOST.
http://www.ledger-enquirer.com/sports/high-school/valley-preps-blog/article30496659.html