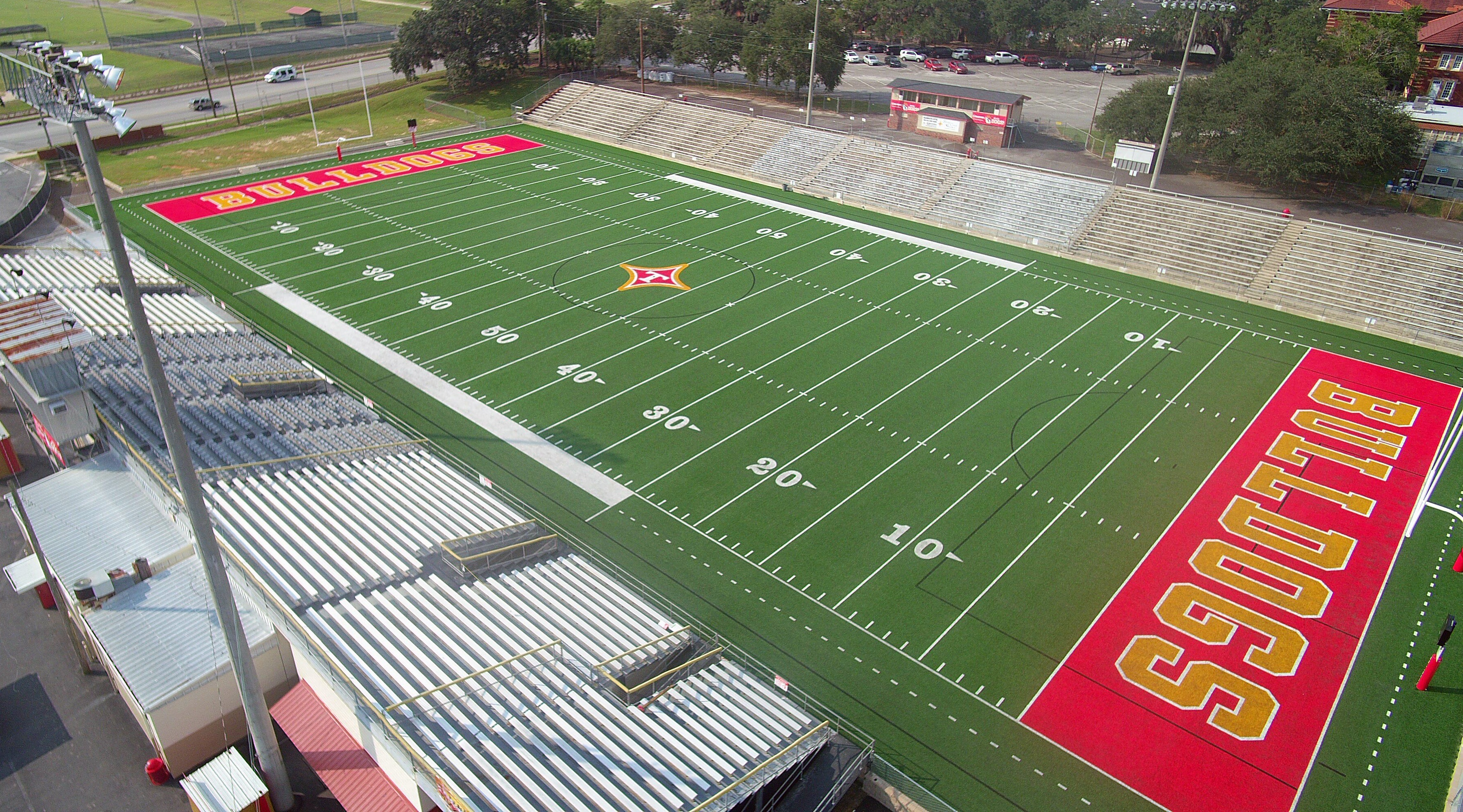 Concussions are front-page news

Players, parents, coaches, and fans are now all aware of the dangers for mental health due to contact sports. With 1-in-5 concussions happening from players' heads hitting the turf, artificial turf or natural turf, it's important to make sure you have the safest system for your athletes.

Artificial turf tends to last longer over a shock pad.

Over the last three decades, pitches with no shock pad have been proven to wear out quicker than those with shock pads, as the pad primarily protects the underneath of the surface from the abrasion caused by a hard surface such as stone or asphalt. A pad also reduces the risk of compaction, which again accelerates damage to the fibres and backing.

Changing performance and safety standards

Artificial turf fields passing GMax is not good enough anymore. Not complying with new safety standards that include Head Injury Criterion (HIC) can open field owners up to liability issues after the artificial grass is installed.

Lack of Maintenance Resources

Most artificial turf fields do not receive the TLC they need. Without a shock pad, infill displaces and your field may firm up and become a dangerous playing environment. If this infill is not being groomed back into place, it can cause dangerous conditions for your athletes.

Newer durable fibers allow for shorter pile heights

Thatch zones and monofilament fibers provide enhanced durability for your synthetic turf field, so you don't need as much infill and can choose a lower pile height, faster surface. The less crumb rubber infill, the more your athletes are playing on the fiber, which allows for all athletes to feel like they are playing on a well maintained natural grass field.
Read more here: http://news.brockusa.com/why-shock-pads-7-reasons-why-you-should-always-include-a-shock-pad-in-your-artificial-turf-system